Restaurant
Non-Resident Breakfast Menu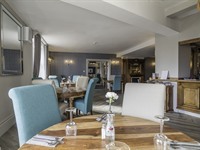 Dining area
Our newly refurbished restaurant now caters for 50 diners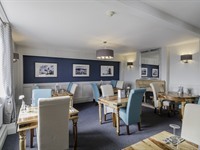 Dining area 2
Another one of our newly refurbished dining rooms. Perfect for a private party for up to 24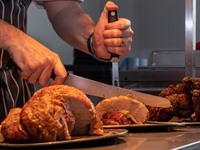 Sunday carvery
Hand carved by our chefs
Choose from 3 meats, selection of potatoes and variety of vegetables including our delicious home made gravy.
Served every Sunday 12.00pm till 3.00pm
Adults- £11.95, Children- £6.95, Seniors- £9.95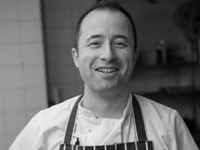 Head Chef Steve Rimmer
Head Chef Steve Rimmer shares a bit more information behind his food choices...
At The Mount Pleasant restaurant we use the best locally sourced produce all of our dishes are prepared in house, the menu includes a great choice of meat & fish and there is a selection of vegetarians dishes. we create a lot of our dishes based on seasonal products and customer's needs, not only is it economical but eating seasonally has health benefits too; foods in season contain the nutrients, minerals and trace elements that our bodies need at particular times of year. For example, we will use wild garlic & asparagus between March and May when it's just come into season and is at its peak, whilst the Herefordshire berries are very delicious from June to September.
When we come to seasons my favourites has always been Autumn and Winter. This is the time of year I like cooking heartier food such as slow cooked blade of Herefordshire beef with horseradish mash, roast root vegetables and a deep rich red wine sauce. The Autumn Winter vegetables such as parsnips, sweet potatoes, and butternut squash are great and go well as purées with fish, meat and vegetarian dishes. You will always find beetroot on the menu as that's one of my favourite ingredients to use and I love to put it with goat's cheese. Give it a go this season!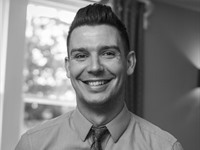 Ben Pearson- Restaurant Manager
For Ben Pearson, restaurant manager, the cornerstone of success in the hospitality industry is the readiness to always serve your guest with a smile and never leaving anything to chance.
Ben started his career with an Italian restaurant as a supervisor. Being a passionate, driven and affable person, joining the hospitality industry was a natural choice for him. In fact, he further improvised his skill set by perusing his education in the hospitality sector while continuing his job.
He joined the Mount Pleasant in 2016 and quickly rose to the position of Restaurant Manager within a year. His favourite part about working at the Mount Pleasant is the impetus that organisation gives to company culture and growth of its employees.
His favourite dish on the menu? In his own words, "I am spoilt for choice with Steve's (the head chef) cooking but I do love the pan fried Scallops!"
His advice to those who want to join this sector? Be proactive and challenge yourself every day. In his words, "the power of positive attitude carries extraordinary results".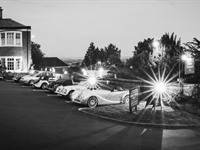 Restaurant opening times
Monday 7.00am till 11.00pm
Tuesday 7.00am till 11.00pm
Wednesday 7.00am till 11.00pm
Thursday 7.00am till 11.00pm
Friday 7.00am till 12.00pm
Saturday 8.00am till 12.00pm
Sunday 8.00am till 11.00pm
Bank holidays 8.00am till 11.00pm
Food served
7.30am till 9.30am Monday - Friday (Breakfast service)
8.00am till 10.00am Saturday - Sunday (Breakfast service)
12.00pm till 2.30pm and 6.00pm till 9.00pm Monday-Thursday.
12.00pm till 9.00pm Friday-Sunday
12.00pm till 8.00pm bank holiday Mondays
Free parking
Our private car park is available for all our diners subject to availability
Suppliers
Our local and regional suppliers have been selected because of the quality of their produce and their professionalism, which has enabled us to produce dishes we are proud of and trust that our guests will enjoy.
Butcher… D Waller of Ledbury
Ensuring that all of our meats have a local history and are fully traceable.
Fishmonger… Kingfisher
Nationally based and supplying seafood from all over the world on a daily basis, ensuring the highest quality.
Fruit and vegetables … Total Produce
Local and regional produce brought to us daily.
Cheeses and artisan produce..... Ceci Hill
Fine ambient and chilled food wholesalers Wines and spirits… Tanners
Constantly sourcing fine wines and liqueurs.
Book now: reception@mountpleasanthotel.co.uk or via our website homepage www.mountpleasanthotel.co.uk
Restaurant bookings
We also have private dining rooms available for guests looking for a quality dining experience in more private surroundings. To book please send us an email or call our friendly staff 01684 561837 and they will be happy to help you further.
Discount Scheme for NHS staff
We support the NHS staff.
To show our appreciation for their dedication and hard work, we have launched a discount scheme offering all NHS staff 10% discount at our restaurant. Please show your NHS ID at the time of billing.This offer can not be used in conjunction with any other offer.
Happy and honored to serve those who serve millions with a smile.